May 08, 2023
TOKIWA's new website features top-quality sustainable products for innovative cosmetics.
TOKIWA Cosmetics International, LLC., a world-renowned creator, manufacturer, and supplier of performance-driven cosmetics, formulations, and componentry, launched its new website on the forefront of MakeUp in Los Angeles this past February. The Japanese company based in East Hanover, New Jersey provides world-class innovation, top quality, and outstanding service making the company a pioneer and leader in the cosmetics industry.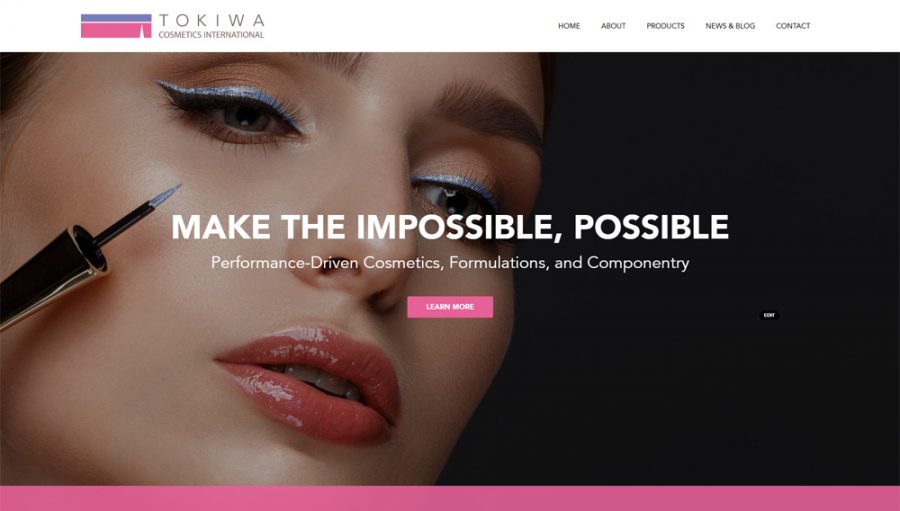 The new website features performance-driven cosmetics, formulations, and componentry for eye, lip, and face applications. The company's new portfolio of products featured at the 2023 MakeUp in LA show has innovative packaging options available which included the following:
Eye and brow products with rich textures offer benefits of smooth and fine lines, long-lasting, and waterproof.
Refillable lipsticks, lip lines, and lip glosses with matte and glossy colors, smooth lines, rich textures, and long lasting.
Face applications including concealers, multi-colored powders, and foundations offer benefits of optimal textures, abundant colors, flawless pigments, and long lasting.
"Our performance-driven cosmetics' benefits, together with our innovative packaging options, allow us to deliver top-quality unique products to our customers. We are excited to feature those products on our new website", said Dana DiSomma, Director of Sales and Marketing at TOKIWA. "Being able to create customized products and deliver exceptional products to the end-user and meet market demands in the cosmetic space is a top priority of our company's strategy."
TOKIWA's New Jersey Innovation Lab allows for customized development and turnkey product development of eco-friendly and clean-label products. The company prides itself on its responsible sourcing and sustainability efforts including products that are FSC®CoC certified, RSPO supply chain certified, and PCR plastics, and ocean plastics.